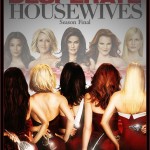 Being a housewife is not an easy role to play. Some women deal with it perfectly, others not. A perfect housewife takes care of everything – cleaning, laundry, cooking, raising kids, looking good all the time. It's a full-time job.
But when you can't deal with all these responsibilities, you become a not so perfect housewife or even worse – desperate housewife. I'm sure you've watched the series, am I right, ladies? I enjoyed them too. So, here is my list of 5 things I learned from Desperate housewives.
#1. You can't keep any secrets from your neighbours
Desperate housewives was not only about four women living next to each other and gossiping. There were some murders and mysteries on Wisteria lane, but in the end, all the secrets were uncovered. It's really hard to keep your personal life and your past away from the curious peek of your neighbours.
Lesson to learn: You can either be friend or foe with your neighbours, but if you have a choice, choose the first one. Sometimes the people next-door become a part of our family and what's better than a big happy family?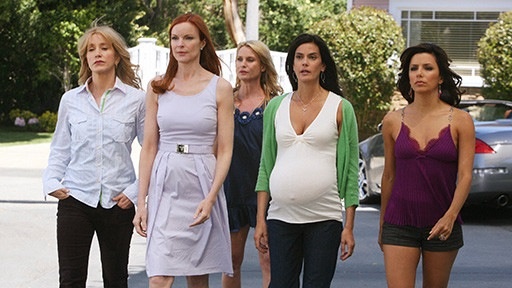 #2. Being a cleaning maniac is annoying
Redheaded BreeVan de Kamp is a control freak and cleaning maniac. She wants everything in her life to be in order – a perfect family living in the perfect home. She does the best she can to make it look alright. She cooks the finest meals, makes the best garden parties, has the perfect hair dress and outfit. But everything falls apart when her husband dies.
Lesson to learn: Life is short and we don't have to be perfect to enjoy it. So, instead of spending the whole weekend cleaning the house, why don't you go for a road trip with your family. You can hire professional cleaners to take care of the carpet cleaning. That will be the best-spent money ever!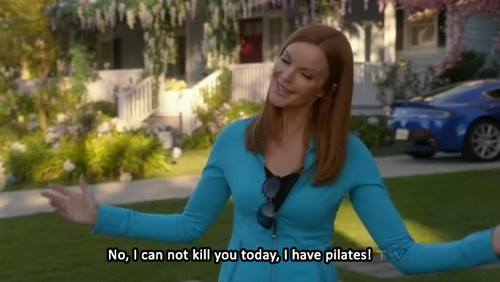 #3. Beauty queen could become Cinderella
Gabrielle Solis is an ex-beauty queen who gave up her modelling carrier for her marriage … which was perfect, until her husband runs out of money. When that happened, she has to forget about manicure and social event and start taking care of the household and her blind husband by herself.
Lesson to learn: According to GentlemanZone Magazine, you have to enjoy the good life while you can. Buy expensive clothes, go to nice restaurants, but don't rely too much on comfort. Learn to cook a few meals, try doing the laundry and maybe the dishes here and there. And, what' most important: don't give up your carrier for the easy life.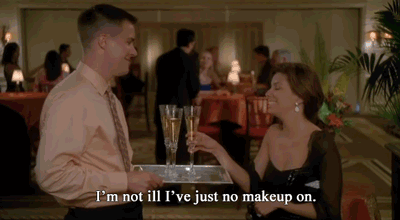 #4. It's hard to have it all: a successful carrier a and lovely family
Lynette was a very successful businesswoman until she decided to have kids. It was hard for her to put the carrier second and learn to be a mother. She tried to balance between family and work, but that took all of her energy. I'm sure you know what I'm talking about, ladies. If you have any kids, you have experienced it surely.
Lesson to learn: You will never find the perfect balance between family and carrier. One of them will always come first. Just decide which role do you want to play at this point in your life – mother or businesswoman. According to Best for Mums, you shouldn't worry for you can switch roles later. If you are not ready to leave the office now, don't. If you want to be a mother, take a break and be. Play the role that makes you happy and satisfied.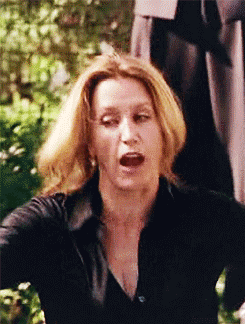 #5. You should speak to your kids honestly
Raising kids is not an easy task. Not at all. All of the four housewives face some difficulties in this task. Lynette doesn't know how to punish her boys when they're rude. Susan is more of a friend than a mother to her daughter. Bree can't find the right words to communicate with her teens. Gabrielle tries to tell her adopted daughter that how you look doesn't matter … when she doesn't believe in this by herself.
Lesson to learn: Being a parent is the hardest job. You want to give your kids the best education, but sometimes you just don't know how to talk to them. My advice is to not stop trying. It's better to fail than not to try at all. Try to be a friend to your kids, but don't forget to be a parent they can rely on.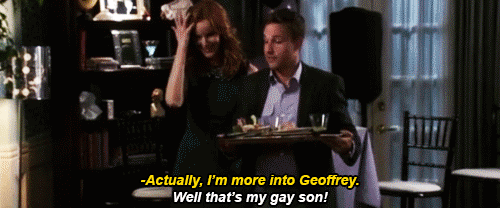 Thank you for the visit and hope you learned something on the way yourself!

Latest posts by Bethany Thomson
(see all)