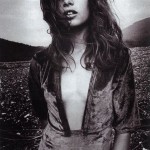 "Behind every successful man there is a woman." I'm sure you've heart this quote. And. I think it's totally true. Women are considered the week gender, but that's totally not true. There are hundreds of examples of strong, beautiful and talented women.
These women are muses for the men and a true inspiration for many women. I admire independent women who can deal with everything, but who are good at heart.
I'm going to tell you who are the five strong women who inspire me most. Stay inspired.
Audrey Hepburn
She's one of the biggest Hollywood stars of all times. The role of her life is Miss. Holly Golightly from Breakfast at Tiffany's. Hepburn starred in many other films too – Roman Holiday, Funny face, Sabrina, War and peace, Charade. With her perfect body and taste she was known as a fashion icon too. But Audrey Hepburn was a big humanitarian too. She was an ambassador of UNICEF for many years. She said "As you grow older you will discover that you have two hands – one for helping yourself, the other for helping others". Being a great beautiful actress and a fashion icon wasn't enough for her. She discovered that in order to be satisfied with yourself you should help the weaker and poorer. That's why I love her and I find her really inspiring.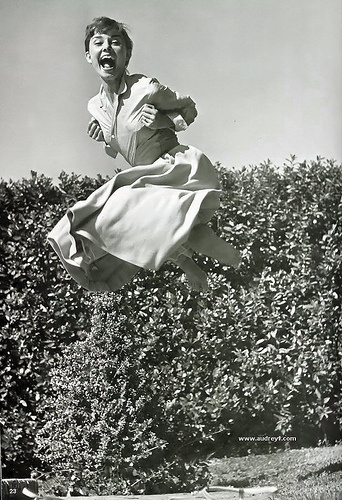 Coco Chanel
Mademoiselle Chanel is the perfect example of how a women without ancestry can make a successful carrier in years when women were nothing but housewives. She didn't respect the boundaries in the society. She wore trousers and comfortable clothes while other women wore corsets. She was very open-minded and didn't want to get married and be just a wife. She made a huge fashion revolution. Her little black dress and the perfume Chanel 5 are still signs of class and taste. She was a woman who lived her life exactly how she wanted without doubts and regrets.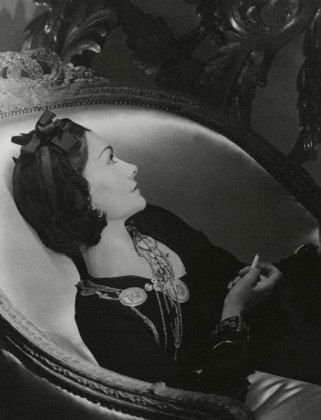 Kylie Minugue
Kylie Minugue is the pop princess. She is a singer with more than 20 years of experience in the business. She's a real diva who is born to be on a scene. You have to see her perform. It looks like the scene is her home and the public is her family. She makes a great gig! She is 46 and still looks fabulous! The most important thing that makes her a true inspiration for me is that she is a real survivor. She had breast cancer a few years ago, but she won the battle with this terrible disease. Now she is stronger and more beautiful than ever!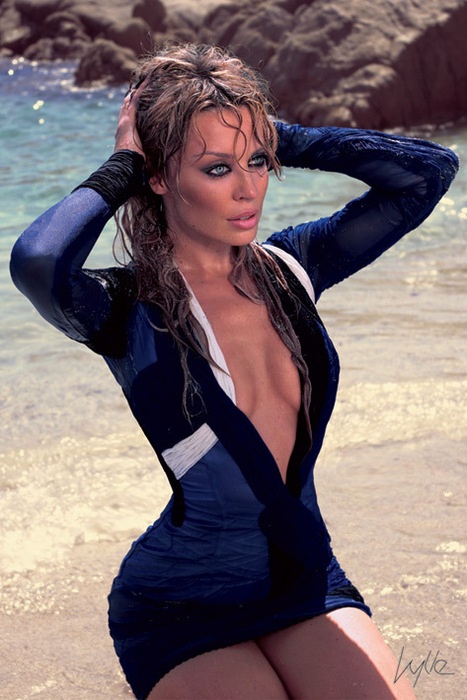 Uschi Obermaier
A year ago I watched a German movie called Das Wilde Leben/ Eigh Mile High. It's about a famous German model – Uschi Obermaier, who was a real muse. This girl was so bored in her hometown Munich and her mediocre family that she desperately wanted to escape. She went to Berlin and lived in Komune 1 for a few years. Then, she met Rolling Stones at a concert and had affairs with both Mick Jagger and Keith Richards. But the love of her life was the German bohemian Bockhorn. They travelled to Asia, Mexico and the USA with a customized bus. Uschi lived the dream of a whole generation. She travelled half of the world with the man she loved. But she loved her freedom so badly that she didn't want to be nobody's wife. She was totally free she lived her dreams exactly the way she imagined. She was happy and free.

 My mother
Last but not least in my lisf ot inspiring women is my mother. She is the best mother I could have. She's very intelligent and persistant. She is ambitious, but she let me make my decisions by myself. One simple example: When I was six or seven years old I went shopping with mom. I couldn't decide wheater I wanted a blue or a pink dress for about 15 minutes. She didn't say anything and she didn't get angry. She just waited me until I made my decision.
She is my rolemodel – a woman that could be and do whatever she wants. A women who takes great care of her husband and children. A women that let them live their dreams, make their own mistakes and learn from them. When I grow up I want to be like my mother.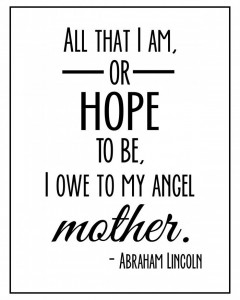 If you like this post you should also check out 6 Reasons To Love The 60s. 

Latest posts by Bethany Thomson
(see all)