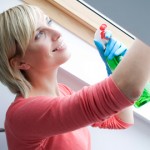 Some people skip the carpet cleaning task at home. It`s not because they don`t see the stains or they don`t smell the nasty odor. It`s because they know how difficult and annoying this household chore can be. But these people should remain on this article now because we are about to show you how to clean your carpet quickly and easily!
The ultimate guide to fast and simple carpet cleaning.
Who says cleaning the carpet will take your entire day? And who says it`s completely impossible to remove that dirt no matter how hard you are trying? You can do all of these and you don`t have to risk your entire day-off to achieve the "perfectly clean carpet" mission. See how to do it step by step:
Inspect your carpet at first. See what the problems are and make a plan. Act step by step and don`t miss an edge or a stain. Sometimes, you might not need any moisture-based cleaning approaches. So vacuuming will be enough and fast.
Begin with pre-treating. You can sprinkle some powder in advance to remove the bad smell and to skip the deodorizing afterwards. And you can soak an old stain, too.
The first thing you need to do is to remove the dust and the residues. Hoover the carpet. Now, you can use liquids with no risk to turn dust into more grime.
Remove the stains. Use materials at hand and don`t waste your time in shopping. You have all the things at home to deal with the spots: white vinegar, hydrogen peroxide, lemon, essential oils, conditioners and etc.
Finish the cleaning with overall and deep cleaning with steaming or mopping.
Additional tips to make each carpet cleaning procedure fast and easy! To minimize the required time for the next carpet hygiene recovery, you can take benefits of some of the following great tips and expert hints:
Invest in powerful steaming machine or an expensive vacuum cleaner. The better it is, the faster you`ll clean the carpet.
Use professional cleaning services once in a while. It will not make you poor if you do it 3-4 times per year. However, each professional touch on your carpet will prolong the cleanliness and the fresh smile.
The more regular you vacuum the carpet, the less time you will need to deep clean it. Make vacuuming one of your daily routines.
Cleaning carpet stains – easy and fast tips
There is no doubt that removing stains can be the harder and the most repulsive thing. And carpets have them all the time! Take a look at the following tips for faster and easier stain removal and save yourself, even more, time:
The sooner you remove a stain, the faster and easier it becomes
If you spill wine, coffee, tomato liquid or blood, sprinkle with salt to pre-treat the stain
Have universal stain remover at hand
Use carpet mats at high traffic areas
Establish a show-off rule at home

I'm a wife, a mother and a housewife. I've learned a lot of tricks that help me deal with the household in the fastest way. And I'm going to share them with you.

Latest posts by Bethany Thomson (see all)