It 5 o'clock pm on Friday. You are sitting on your desk in the office, tired and bored and all you can think of is … the weekend, of course. I'm sure you can't wait until is 6 o'clock. After leaving the office you are planning to go to a party, on a dinner or to stay at home watching Game of thrones, am I right, ladies?
The only thing that is better than the weekend is the summer vacation. Some of us are planning it from January, others hit the road in the last minute. But all of us are excited about it.
I don't want to make you upset, but there are a few things you have to do before you leave the city. So, here is a list of five things to do before your summer vacation. Deal with them and have fun!
Tell your co-workers you're on a holiday
Write an e-mail to all your co-workers and business partners and tell them you won't be available for a while. Write down the period of your vacation. It's a polite way to tell the people you work with not to bother you during your summer trip. Give them a phone or e-mail of your colleague that will deal with your responsibilities while you are on a vacation. After doing this, you won't have to check your e-mail while you're lying on the beach. Isn't that nice?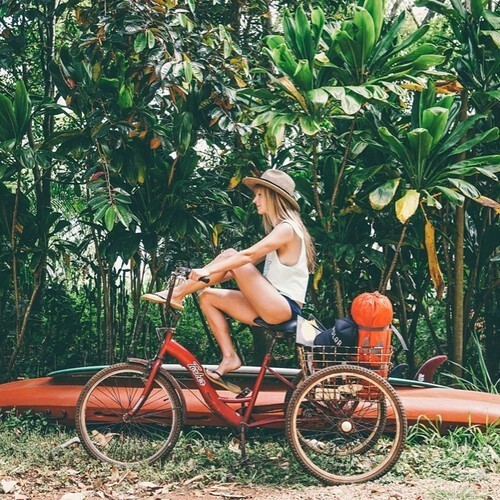 Don't write an "I'm leaving" status on Facebook
Don't inform your Facebook friends or Twitter and Google+ followers that you're going on a vacation. It's not safe. The fewer people know that you're not going to be in your property for a while, the better. You would be very unpleasantly surprised to find out that you've been robbed when you come back. You can ask your neighbours to keep an eye on your home while you're away.
Clean your home
After you've taken care of your business responsibilities, it's time for your personal. One of them is cleaning the home. You don't want to come back in a messy house after a fantastic vacation, right? Clear out the fridge, take out the trash, vacuum clean the floor. If you are already in a holiday mood and you don't feel like cleaning, you can hire professionals to do it for you. They will do the job twice as good and fast as you could.
Make your luggage
Some of us enjoy making the luggage, others don't. I love it! One thing I've learned from my trips is: less is better. Do you really need five dresses and five pair of shoes for a weekend trip? Save yourself the drama and take only the clothes you need. My trick is to prepare an outfit for every day of my vacation. In this case, I don't carry any extra clothes that I won't actually wear. And, we all know that when you travel by plane extra luggage is not recommended.
Make a plan for the vacation … or not
As I said some people like to have a plan for their summer vacation, others don't. If you are from the first ones, google the place you're going to spend the next few days and find the museums, galleries, restaurants and bars that are worth visiting. I usually use TripAdvisor and Foursquare for a trip schedule making.
If you are from the no-plans-making people, just pack your luggage and go to a place you've never been before. Take a friend and a favourite book with you and enjoy your summer.
P.S. I highly recommend that you forget about social medias and Internet in general while you are on a vacation. Being totally off will help you rest and experience the place you are visiting better. So, ladies, what are your plans for the summer vacation?

Latest posts by Bethany Thomson
(see all)