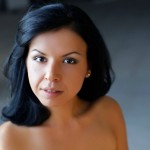 Are you trying to be a successful working girl, a carrying mother and wife and a perfect housewife at the same time? I tried… and I failed.
I realised you can't make the best of everything. But you can make the best of what you've got. I started to manage my time more carefully. Now I prefer spending 2 hours with my kid (1,5 year old) and my husband instead of making a "Martha Steward" cake. To take a little care of the house every day, instead of spending the whole Saturday coping with the mess.
I've learned a lot of tricks that help me deal with the household in the fastest way so I have time for the things that are really important. And I'm gonna share them with you. Are you ready to take notes?