In the beginning of the new year we usually make resolutions and big promises to ourselves. Some of them like losing weight are realistic, if you have the will to do it. Other are not so realistic – like travel the world. Don't get me wrong – it could be done if you have some saved money and a lot of free time.
As it comes to money, the truth is either you should earn a lot of them or you should learn how to save some of them in order to do the things you like in your free time. Unfortunately I'm neither from the people who earn large amounts of money, nor from the other type – who can save money. So, my only one New Year's Resolution for 2014 is to start saving money.
How I'm going to do this? I have a plan. And I'm going to share it with you, hope it works – both for you and me.
I need money for…
Before you start saving money, define what do you need this money for: trips, expensive clothes, apartment/house, new car? Calculate exactly how much money do you need? When you make your goal clear, you'll be more motivated to achieve it.
Stop eating out
Have you ever thought how much money you spend on eating out? Recently I had, and let me tell you – I was a bit shocked. Having lunch with colleagues from the office, having dinner with friends, a french croissant for breakfast… We spend a fortune on eating out. Once a week it's very pleasant to have dinner with a couple of friends, I know. Think about all the other great stuff you can afford, if you stop eating out? A vacation in Rome, a weekend by the sea, label clothes… Think about what will make you happier. And I'm not telling you you should stop hanging out with your friends. I have some ideas how to stop spending a fortune on eating out.
Have a homemade lunch
Cook a bigger meal for dinner and take a homemade lunch to the office. It'll cost you less and it can even tastes better. Moussaka, for example, is a cheap and tasty meal, try it.
Invite your friends for a diner
If you don't want to go to expensive restaurants, invite your friends for dinner. Cook something easy like pasta or pizza. Ask them to bring the dessert and the drinks. You'll have great time together and you'll save money.
Make a shopping list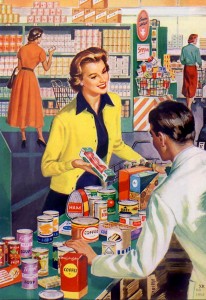 A few days ago I went to the supermarket near my home for a a loaf of bread. I came back home with a loaf of bread, an orange juice on sale – 25% off, a chocolate cake – 30% off, and two bathroom towels – 70% off. I love sales, sometimes you find useful things on affordable price.
But sometimes you just buy things you don't really need. The orange juice was not the best I've ever had. Besides that water is a much healthier drink. The chocolate cake was great, I admit. It's one of mine so called "guilty pleasures" that I'm trying to reduce, but when they are 30% off it's hard. So what can we do in order not to buy things we don't actually need?
Making a shopping list is a good idea. Write down the things you really need to buy on a note. And stick to it when you are in the supermakerket.
Other option is to avoid big grocery stores, when you need to buy only a loaf of bread. Go to the small shop next to your home and buy only a loaf of bread, nothing else.
Leave your car in the garage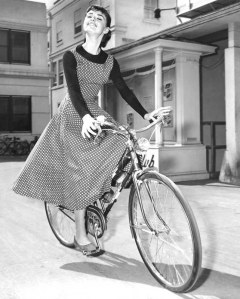 Riding your car every day is expensive. Yes, it more comfortable than the public transport, but if want to save some money, you can start with leaving your car in the garage. Take the subway or the bus to work, it's not so bad. If you can – go on foot.
A little walk is good to your mood and health.
Riding a bike is also a great idea. I have a pink one and I just love riding it! It makes me feel happy. And there is a bonus: it's a sport. If you ride regularly, you can forget going to the gum and you'll save extra money.
Quit smoking
Smoking kills and costs a lot of money. Isn't the beginning of the new year a great time to
say "goodbye" to this awful habit once and for all? A pack of Marlboro costs around £8 in UK. If you smoke a pack per day that makes £240 per month. Imagine what could do with this money if you quit smoking? Go to Paris for your birthday? Buy this great, but expensive pair of shoes you saw last week and you immediately fell in love with?
I hope you find my saving money tips useful. I'll try to stick to them and will tell you the results. Do you have other tricks to save money? Share them in the comments, please! Thank you!

I'm a wife, a mother and a housewife. I've learned a lot of tricks that help me deal with the household in the fastest way. And I'm going to share them with you.

Latest posts by Bethany Thomson (see all)