Do you have a husband, kid(s) and a full-time job? If the answer is "yes", I'm sure it's not easy to manage it all. Having a successful career takes a lot of time and energy.
When you finally go home at 7 o'clock in the evening after stressful day in the office all you want to do is lie down on the sofa with a book and a glass of wine, right?
But, instead of this you should cook dinner, do the dishes, laundry and spend some time with your kids.
If your life doesn't look like that, just watch Desperate housewives and you'll find out what I'm talking about. The series show how women struggle with their lives getting in funny and uncomfortable situations all the time.
Except for Lynette I haven't seen anyone struggle with cleaning chores and all their homes are sparkling clean.
Of course, this is fiction, but in real life if you are a successful working woman there is no chance you will have the time to cook, clean and look as amazing as those women out there. Instead of going mad, check out my three secrets how to avoid becoming a desperate housewife. 
Make cleaning a family thing
Before I tell you the well-known secret, I would like to describe the inhumane efforts a woman has to make in order to deal with everything. So, we are working full-time adding the time to get home, stuck in traffic and going to the market for supplies. In the best case, you'll be home around seven o'clock. From there you'll have to distribute the items form the market, take care for the laundry and think about dinner.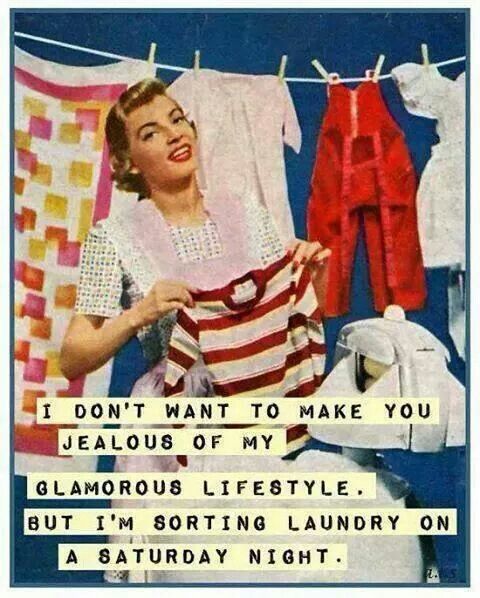 Before you know it, the clock strikes eight o'clock and everyone is getting anxious for the food that is almost ready. Meanwhile you're mopping the floor and removing dust form the shelves, cleaning the mess … I almost forgot washing the dishes. And, these are just the daily chores every housewife has to deal with. You also have to take a bath and get some rest. Not to mention the beauty procedures because after all those chores you have to look amazing.
It is past midnight and you have to get up early the next day because yet another day has come and you have to go to work. The procedure repeats again and again five days a week, in addition to some other cleaning chores like taking the trash. How about the weekly ones like vacuum the textile flooring – carpets and rugs, the upholstery, thorough cleaning of the other rooms? You'll have to sacrifice at least one of the days meant to rest if you want to have a clean house.
But, why do you have to do it all by yourself? Ask your husband or your kids for help. Make a cleaning schedule and write down the tasks every member of the family should do.
Ask for professional help
If the time has come for major cleaning you won't have any time for rest. Month after month the time passes by and you become more and more tired every single day. Fortunately, there is an easy way: cleaning companies. I was reborn once I discovered how helpful they are. I still do some of the cleaning chores at home, but once a week a team comes to our house and takes care of all the mess.
It is much more effective because it turns out I'm not such a great housewife. I can't possibly compare with the professionals. The first time they came to the house for a spring cleaning I was so ashamed by the amount of dirt they moved out of the house including form the upholstery and carpets. They used steam cleaning and the water they removed after the procedure was black, and I took really good care for my house.
Take a day off
No matter how busy you are, you should find some time to take care of yourself and rest. So, why don't you take a day off? Call at work and tell you are ill. Go to a hair stylist, have your manicure done, go shopping. But the fancy dress or the high heels you dream of for months. Go home before everybody has arrived. Take a bath. Read a book. Have a glass of wine. One day is enough to start feeling like a happy woman again and not a desperate housewife.
What are your secret rituals to avoid becoming a desperate housewife? If you like this post, feel free to share it with your girlfriends!

Latest posts by Bethany Thomson
(see all)