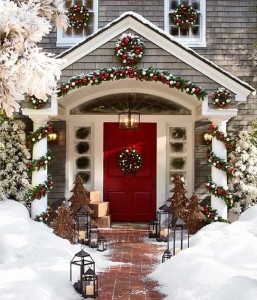 Hope you're not getting rid of my Christmas fever, but this post is going to be for the holiday too. This time I'm searching for the Christmas decoration.
t's very important part of the holiday, because it brings the Christmas mood. So, even if you're not a Christmas maniac like me, don't skip the Christmas decoration.
I know, you're busy, tired and you don't have enough time for searching the coolest decoration for Christmas. That's why I did this for you. Just take a look!
Cheap Christmas decorations
We all spend a lot of money for Christmas – presents, holidays, family dinners… So, as a sane housewife, I decided to save some money on Christmas decoration. Without making a compromise with the look and the quality, of course. And you know what? It turned out there a lot of cool and cheap ideas for Christmas decoration.
For example, in Walmart you can find pretty little things on pretty lice prices lke personalized christmas rag doll for $19,95, Christmas doormat for $16-$17, Christmas stockings for $0,99 – 6,95$ etc.
If you're not keen on online shopping, you can just visit the nearest Christmas bazaar in your city. I'm sure you can find there something nice on a nice price.
DIY Christmas decoration
If you have free time and imagination you can try to make a DIY Christmas decoration. It's easy, cheap and will make your home cozier than ever. You can make it with your kids, if you have any – it'll be a real fun.
My suggestions are for home made Christmas decoration are:
Christmas sock wreath
I really loved this idea. All you need is a wreath form and a few pair of socks. Choose one in red, green, white or in Christmas ornaments. It's so easy to made. Take a look!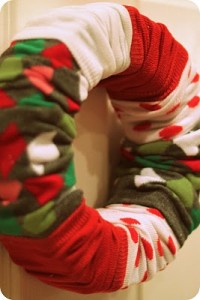 Gold leaf pine cone garland
I find gold decoration beautiful and luxurious. If you agree with me why don't you try to make this gold leaf pine cone garland. It's not as easy as the Christmas sock wreath, but I found a perfect tutorial. If you follow it carefully, you'll make the most beautiful Christmas decoration ever!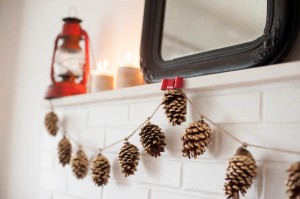 North pole ornament
Do you like the little glass balls that "snow" when you shake them? As a kid I just loved them. That's why I got really excited when I saw a tutorial how to make a north pole ornament by my own. Yes, it turns out it's not a big deal at all. Don't trust me?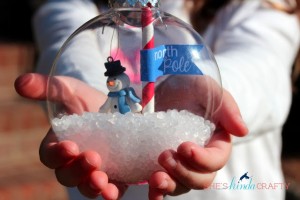 Christmas light decoration
"Let there be light", I thought when I first saw this post: 50 bedrooms decorated with Christmas lights. They're really stunning!

In this moment I realised how important the Christmas light is for the mood. So, I'm going to put lights all over my place. If you're old fashioned a good choice for you are candles. A lot of candles. They bring warmth… but may be dangerous too. Christmas lights are the safer option.
From The  Guardian I learned that the best Christmas light displays in the UK. So, let's don't break the tradition!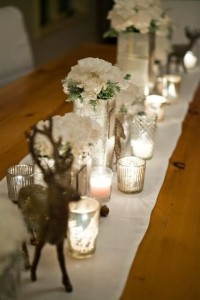 Christmas tree decoration
Well, I assume you've decided whether to buy real or plastic Christmas tree. Now it's time to decorate it. There are millions of options for Christmas tree decoration. You can use your last year's ornaments or buy new one. My mom buys one new ornament every year. Other people change the whole decoration every Christmas. It's up to you. And if you want an unique Christmas tree, it's a good idea to make your own DIY Christmas ornaments. Just take a look!

Outdoor Christmas decorations
It's the inside that counts is a good motto when it comes to people, but not when we talk about Christmas decoration. If you are ready with your indoor decoration, take care of the outdoor too. It'll make your house nicer and will bring Christmas mood to strangers too. On Homedepot you can find very good ideas of outdoor Christmas decorations at reasonable prices. There are lovely ideas like lighted snowmen, deers, Santas, snowflackes, polar bears, penguins… You can even order Angry birds, thr Big bird and Mickey Mouse.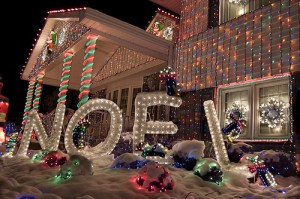 Latest posts by Bethany Thomson
(see all)