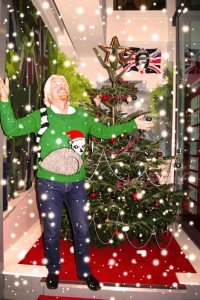 Yesterday it was the Christmas jumper day. On this day for the second year the nonprofit organization Save the Children encouraged people to wear a Christmas jumper and to donate one pound. Even Richard Branson shared a photo wearing one. I find the enterprise really nice and helpful.
Besides of the charity it brings joy to the people who are wearing the Christmas knits and are taking photos with them.
I tried to convince my boyfriend to wear a Rudolf sweater at least once, but I couldn't. He's an anti Christmas kind of guy. In fact I didn't wear one too, just because I didn't have one. So, I decided to correct this huge mistake and find myself the best Christmas sweater. Maybe I'll buy him also one as a Christmas presents. Do you think if the jumper is a gift from me he'll wear it?
Anyway, I made my own little research in order to find the most beautiful and inexpensive Christmas sweaters. I'm going to show you my top 5:
ASOS Christmas jumper with snowmen – €47.95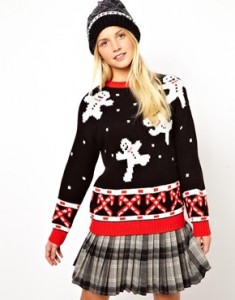 Ebay Christmas cardigan with Reindeers – £12.99 – £39.99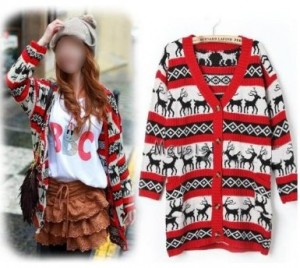 Primark Christmas jumper – £10
Next reindeer sweater – £28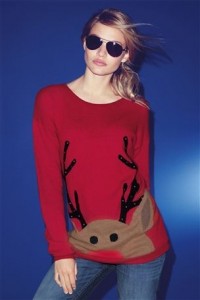 Unisex sweater from Cheesy Christmas jumpers – £39.99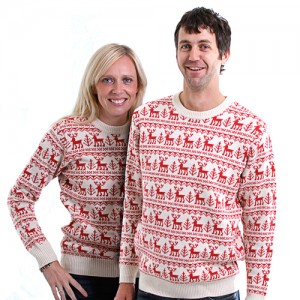 As I was making this selection, I found out there are a lot of lovely Christmas sweaters for men too. It turned out not all of the men on the Earth are like my boyfriend. Some of them do like the Christmas clothing, actually. If you want to buy your guy a Christmas jumper as a gift, go girl! And I'm going to help you showing you my favourite Christmas jumpers for men :
Perry pengiun Chrisymas Jumper – £48
Red squeak nose reindeer jumper – £30.40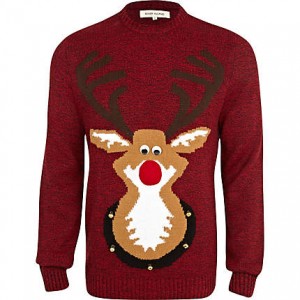 EVIL XMAS – Mens Christmas Jumper – £27.50 GBP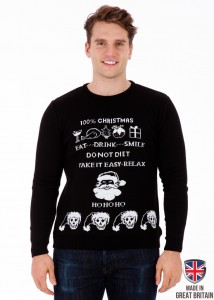 Digital Dudz Christmas Jumper – £16.00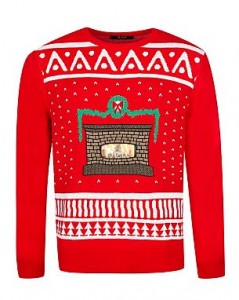 And my favourite one!
This is my selection of the best Christmas jumpers for this year. If you have any other suggestions, feel free to share them in the comments!

I'm a wife, a mother and a housewife. I've learned a lot of tricks that help me deal with the household in the fastest way. And I'm going to share them with you.

Latest posts by Bethany Thomson (see all)