You enjoy a clean, tidy, and cosy home but struggle with household chores?
That's completely natural. At Thomson's Cleaning Company, we know that the never-ending to-do list of housework is hard to catch up on, which is exhausting and frustrating. Annoying cleaning and organising duties takes so much time and keeps you away from relaxing and fun activities.
So, you desire to do less housework but still have a neat space.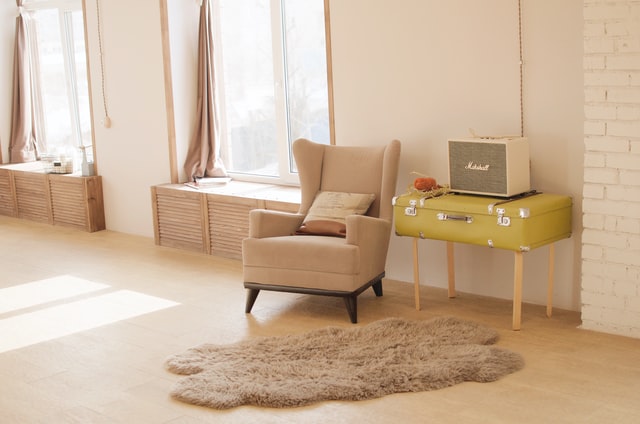 The secret to a clean and organised house is to create a plan for your chores and be efficient as you stick to it. This is a strategy to effectively manage your tasks and reclaim precious time for family and friends.
That's why we give you a list of useful time-saving tips on how to simplify housework and enjoy moments with your close ones.
Avoid Procrastination
When it comes to chores, procrastination is your worst enemy.
The more you postpone washing the dishes or put away the clothes, the bigger the pile gets. A couple of minutes, tasks easily turn into hours-long jobs if you don't carry them out sooner.
So, put effort to regularly carry these duties or consider help like our one-off cleaning service to ease the burden. One thing you could stick to is to clean messes the moment they happen, not later or you risk having to deal with worse stains than before!
Create Mini-cleaning Routines
What helps with procrastination are everyday minimalist cleaning routines. They are super easy to fit into a busy life, too.
Give yourself 20-30 minutes every night to perform some small chores. Main but essential things to accomplish or this short period are:
Clean the kitchen surfaces;
Put away your kids' toys and random objects;
Do the laundry;
Give the bathroom sink and toilet a quick clean.
All this seems a lot, but it takes less than you think and has impressive results on the overall look of your home. These quick everyday habits ensure you don't spend your entire weekend cleaning.
A shorter main cleaning routine lets you focus on the more important stuff. If you have to, set up a checklist, just as landlords with property maintenance.
Go Clutter-Free
Don't let random items clutter into messy piles around the house. Cluttered rooms are displeasing and hard to clean and tidy up because unnecessary stuff attracts so much dust. This costs a lot of your free time.
To declutter your home, keep only possessions that are truly meaningful. Donate, sell, recycle, or dispose of everything else. It's easier and faster to keep your place spotless with fewer things around.
What are the Benefits of Eco-friendly Green Cleaning?
Clean Clockwise
Start cleaning a room from a particular spot and continue clockwise. This guarantees you don't miss or re-clean something which makes your cleaning routine longer.
Clockwise is also a way to be practical while you tidy up. Use an empty basket to put things that don't belong in the room as you go clockwise. When you enter the next room do the same while also deliver items that belong there.
Let Appliances Do the Job
Why not get some innovative units to really reduce cleaning time?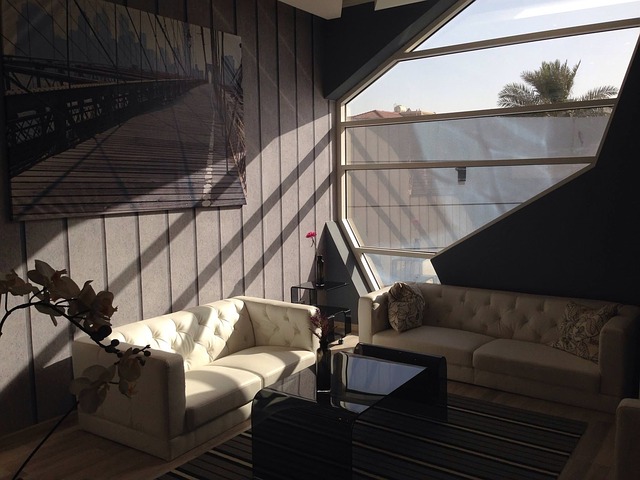 Here are some useful ideas to check out:
Robot vacuum cleaner. It's a tiny but brilliant device that takes away one of the most boring household chores. You just set its timer, and it hoovers the carpets whenever you want, even during nighttime. The robot vacuum cleaner avoids furniture, so it doesn't cause any damage to the house. And if it runs low on power, it automatically goes to its charger to restore. It isn't as good as a professional carpet cleaning service or hard floor cleaning but does a great job for minor dirt.
Auto lawnmower. Another amazing unit that works the same way as the robot vacuum cleaner but helps instead keep the backyard tidy. According to Summer House 24, you can program it to establish boundaries and it mows your lawn. Not only is the auto lawnmower time saving, but it's a cost-effective device, too. So it worths a try! Still, call for a gardening expert if you want our specialists to assist.
Dishwasher. If you still don't own a dishwasher, definitely consider getting one. It saves an impressive amount of time while it delivers shiny dishes quickly. There are a variety of affordable, yet decent units to fit your budget, too.
Divide the Chores and Include Family Members
Cleaning takes much less time if you share household duties. Create a cleaning schedule with a list of chores – sweep the floor, wipe the dust, clean the stove, etc and pick a family member for each.
This way everyone equally contributes to a clean and tidy house and you do the chores for no time. The following week you swap your tasks so everyone does something different every time.
Make Household Chores More Enjoyable
Take a look at these pleasant ideas to transform house cleaning into an actual fun:
Turn on your favourite playlist, show, or podcast as background noise. This creates a nice distraction and you won't even notice when you finished all your work.
Prepare a treat for yourself after you execute all your tasks.
Fill in your weekend with exciting plans and arrangements so you accomplish all your household chores during the week, eager for some fun free time.
To Conclude
Follow our simple and handy tips to simplify housework and spend less time and energy cleaning your home than enjoying it. This guarantees more free time to devote to what truly matters, not to mention the value of your home. According to expert Paul Gibbens, house buying companies would offer a higher valuation if you simply have a home well taken care of. Having a clean and organised home is not about hours of hard work. It's all about motivation, intentionality, and rationality.


Latest posts by Bethany Thomson
(see all)