Have you already learned how to invest your time and efforts in certain outfits that could help you feel hotter even than Jennifer Lawrence? Is it a specific match that flatters the curves you have or the color you have come up with last summer?However the key thing that some of you are still not acquainted with is exactly how to keep your clothing seem as fresh and clean as time passes.
Since the moment I have established my own style and I've invested much more in some essential parts of my clothing, this quote turned into the 11th Commandment of God to me:
"Treat your clothes as your own newborn!"
Taking good care of your entire washable clothing at home goes further than trying to keep that purple shirt away from all your dirty white laundry. To be a perfect housewife sucks. I hear you! If you're lucky enough, your incredible mum probably have instructed you in a precise manner about the best way to organize different colors and even load up the washing machine.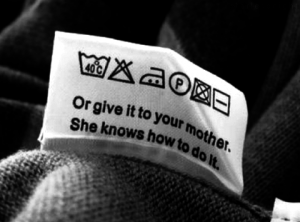 However, I decided to reveal some of the top secrets of doing laundry, which you might have never heard before. With that being said, the very next time before you unload your entire basket, have a look at the following 5 tricks to always keep your precious apparel look clean and feel comfortable.
Button up, zip, and then tie.
Before you begin to put all your clothing in the washing machine, take a minute to make certain the buttons are all buttoned along with your zippers are zipped. It's taking an additional measure, but it surely means that that all of your clothes are much less likely to get a hold of each other in the heap. For example, stainless zippers don't combine properly with delicate blouses.
Fabric softener is a must.
So far I've always made sure to use fabric softeners during my laundry program. In the same way that you can use conditioner every time you shampoo to always keep your hair look smooth and glossy, you need to add fabric softener to any laundry detergents to preserve your outfits looking equally gorgeous. I apply Purex liquid fabric softener, particularly on my items which are definitely worthy of keeping. Purex guarantees incredible delicacy, permanent scent, so I definitely notice, sense and really feel the significant difference on my clothing.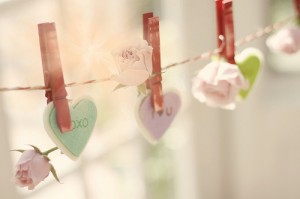 Defend it with a pillowcase.
When you don't find a fine mesh washing bag available, you may preserve small or delicate clothes by getting nothing else but a pillowcase. Just put the fine lingerie, knitwear, along with other delicates in the pillowcase, then simply tie it off. This particular technique will definitely prevent them from damage, that can as well be applied to simply keep an eye on lost pieces as socks. Along with, you'll come up with a newly laundered pillowcase to relax on!
Rinse inside out.
Take care of the essential area of those clothes by converting your them inside out before laundering all of them. Above all black jeans and denim, it really is a major way to avoid further fading. Those of you who have clothing items with some beading on, screen-printing, or extra decorations, you'd better turn that stuff inside out too.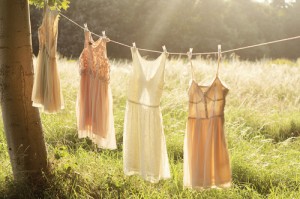 Increase the fragrance.
Aroma boosters are my tiny secret method for garden-fresh laundry that smells astonishing. Using a scent booster, for example Purex UltraPacks, to my load produces that refreshing laundered fragrance that people enjoy will last nearly 3 months in your drawers. Those of you, who appreciate the scent of new laundry clothes just like I truly do, will undoubtedly be surprised that you ever existed without these before. My special and most preferred is Purex UltraPacks.
Let me know how you've done with your laundry at home when trying these techniques. Which are your secret tricks when doing your laundry? I would love to hear your thoughts!
XO,
Bethany

Latest posts by Bethany Thomson
(see all)