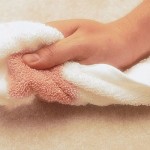 Carpets that are made of delicate materials, as well as old and wasted carpets, might need more care than regular vacuuming. Professional carpet maintenance has been always recommended to homeowners with many carpets. However, it`s not possible to all of us to regularly use professional carpet cleaning services. Though, it does not mean you cannot clean your carpet professionally. You can!
Smart ideas for taking more benefits of professional carpet cleaning?
You don't have to spend a lot of money to have your carpet professionally cleaned. There is a way to reduce the expenses and still, keep the expert hygienic result. Here is how you can do it:
Use high-quality professional cleaning services. They guarantee longer duration of the cleanliness. So instead of paying twice per month, you will afford carpet cleaning serviced only 3-4 times per year.
Use the chance to get a free advice on carpet cleaning by professionals. The free tip is often offered as a bonus to a professional carpet cleaning service. This advice might teach you how to clean as a pro in future!
Use coupons and deals or become a regular customer to a professional cleaning company. This will reduce your expenses up to the amount you usually spend on commercial cleaning products.
How to act like a pro in carpet cleaning in your own home?
There are, though, methods to apply and to become as good as a pro, when it comes to carpet cleaning. The following approaches will make you look like a real professional carpet cleaner, but you can use them directly in your home and achieve the same effects:
React on carpet stains immediately. The more you postpone the cleaning of a stain, the harder it becomes to eliminate it successfully.
Use tested approaches for disinfection. Test them especially on your carpet – at a small area of the surface. Test a cleaning solution always at the backside of the carpet.
Never end the cleaning once the stain is out. Continue with the carpet refreshment – after all, you have already started with it. Finish your job like a pro!
Have a program for carpet cleaning. Always start with pre-treatment: vacuuming or testing cleaning solutions. Proceed with the deep cleaning and finish with proper drying to avoid mould, as well as deodorizing and finish with airing the premise.
How to upgrade your home carpet cleaning to look like it`s professional?
Don`t hesitate to upgrade your cleaning equipment to achieve professional carpet hygiene results. For this purpose, you should consider invest in the following extras:
Buy a professional carpet cleaning machinery – steaming machine is a good idea
Apply professional detergents – including special stain removal solutions
Use protective layers and firms to prevent stains and greasy residues
Try some dry methods for delicate carpet cleaning, if the material is 100% natural or predisposed to tearing or wastage.

I'm a wife, a mother and a housewife. I've learned a lot of tricks that help me deal with the household in the fastest way. And I'm going to share them with you.

Latest posts by Bethany Thomson (see all)