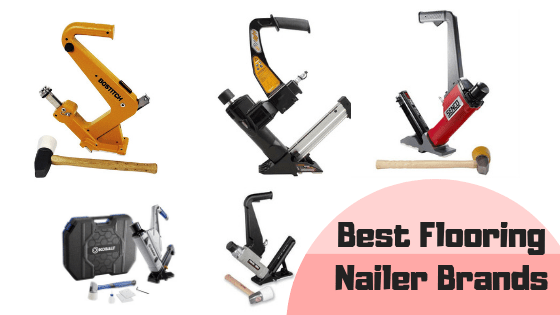 Pneumatic flooring nailers are fastening kits that every worker out there needs now and then. With having them used so frequently, it's so usual to get interested in the brands that produce these tools.
On popular demand, The Thomson Handymen, Builders and Gardening professional came up with a list of the best flooring nailer brands, a glimpse of their history, and the top-notch flooring nailers that they have in the market.
Stay along, and hopefully, you'll enjoy our thorough blog.
Best Flooring Nailer Brands
#1. Bostitch Flooring Nailer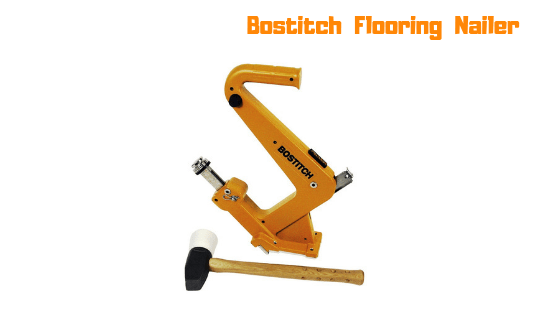 Stanely Bostitch or Bostitch is an American brand which had earned quite some reputation in manufacturing power tools, hand tools, and fastening tools. The brand was established back in 1896 by Thomas Briggs, and the previous name of the company was Boston Wire Stitcher Company. Apart from commercial stitching machines, the company eventually introduced portable stapling machines.
The brand was a pioneer in manufacturing modern style cohered strip staples, and that's what made this brand world-famous.
However, in 1948, the brand renamed themselves to Briggs and Boston Wire Stitcher Company to Bostitch, which was a combined form of Boston and Stitch. In particular, the brand specialized in producing fastening nails like top-quality finish nailers, screws, staples, etc.
Among other products, they manufacture some home and office accessories, constructional accessories and industrial tools. The flooring nailers that Bostitch produces are ergonomically designed and promised to provide durable performance. They can withstand any wear and tear at the job site. Here is a list of some of the popular flooring nailers that they are producing right now-
BTFAFOOTG2 – Rolling Base Flooring Attachment
MIIIFN – Hardwood Flooring Cleat Nailer
BTFP12569 – 2IN1 Flooring Tool
MFN-201 – Manual Hardwood Flooring Cleat Nailer
#2. Kobalt Flooring Nailer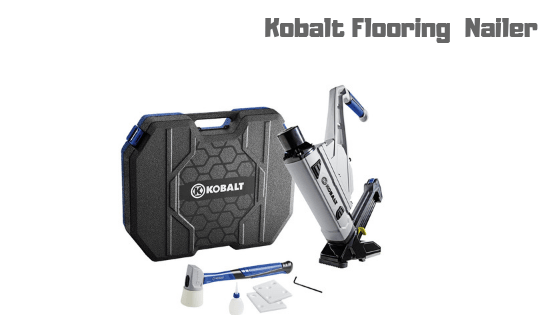 Kobalt is a large American brand producing a wide array of hand tools, power tools, and mechanic's accessories. Its current market area is the USA, Canada, and Mexico.
With the widely purposeful tools and accessories, they've become quite a trusted name in the industry. It was first launched by a combined effort of JH Williams and an American based home improvement chain- Lowe's. Right now, it's the signature brand of Lowe's and also their Joint Venture with Master's Home Improvement from Australia.
While being established in 1998, they were with an intention to complete their rival brands like Home Depot, Sears, and Craftsman, etc. Eventually, they have been able to create their own identity in the field. When it comes to flooring nailers, Kobalt had prioritized quality over quantity.
As a consequence, you will not see too many of the flooring nailers of them in the market. But the few products that they have launched had been able to put a mark of excellence and quality. We've picked up some of the top-rated Kobalt flooring nailers, in case you're an admirer of the brand-
Kobalt 3 in 1 Flooring Nailer Sgy-ns7
Kobalt T-Cleats and L-Cleats Pneumatic Nailer
Kobalt 2-in x 16-Gauge T-Cleats and L-Cleats Flooring Pneumatic Nailer
#3. Freeman Flooring Nailer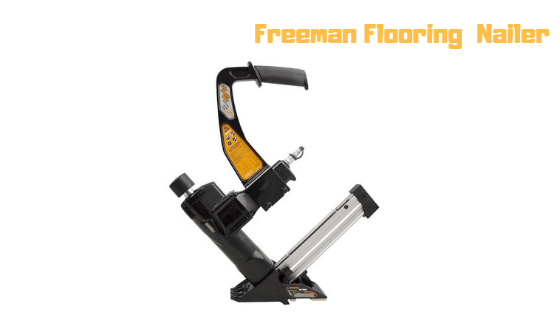 Freeman Tools is a brand with some supply chains across the USA and other nearby countries. They have product lines under finish nailer combos, furniture assembly, panel installation, cabinet building and more. In a nutshell, their major production line had been around hardwood flooring and accessories.
The company had been named after Bill Freeman, the founder. He established the brand in 1902. At first few years, they used to sell tools to foundry pattern shops. Over time, they introduced some geographic expansions and eventually stepped into the tools industry.
In 1980, they went through another major transformation, where they focused on plastic manufacturing tools. For many years since then, Freeman Tools were focused on industrial-grade tool manufacturing. Over time, they stepped into consumer grade tool manufacturing, and that's what they are majorly doing right now.
Let's talk about the flooring nailers that Freeman Tools produce in these days- When it comes to floor nailers, Freeman tools is like to pneumatic framing nailers mostly. There are both combo packs and solo models. IN combo packs, you'll get diverse in nailing power and size where the solo models are of individual power.
For your consideration, here are some quite picks of Freeman Flooring Nailers:
Pneumatic Framing and Finishing 5-Tool Combo Kit
Pneumatic Framing and Finishing 4-Tool Combo Kit
Cordless 20 Volt 4-in-1 18-Gauge 2″ Flooring Nailer and Stapler
Cordless 18 Volt 2-in-1 18-Gauge Nailer and Stapler
#4. Porter Cable Flooring Nailer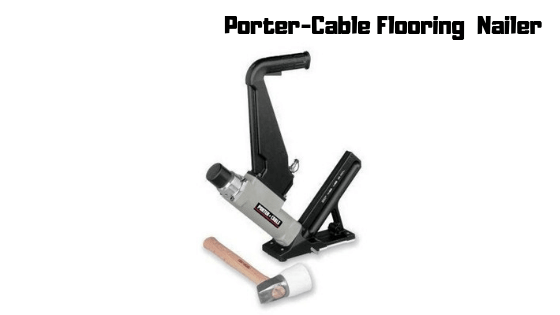 Porter Cable is an American brand, established in 1906. Starting from then, they've built up quite an image when it comes to the power tools industry. Although they produce a wide range of power tools, their speciality lies within producing Belt Sanders, Helical drive circular saw, portable band saw and nailers. R.E. Porter and F.E. Cable founded the company, and the brand is named after the name of two co-founders. With a massive investment from the very beginning, the growth rate used to be too fast at the beginning.
Starting in 1926, they began to focus on 1926. But after about 30 years, the company was sold to Rockwell International. And the new owner made several changes like relocating the company office, shifting the focus from high-end power tools to low-end power tools and so on. On that consequence, we can see Porter Cable manufacture power tools like flooring nailers right now.
Let's learn about the flooring nailers that they produce- Porter cable produces both cordless and corded nailers and staplers. Their nailers are supposed to performance high in demanding, real-world situations. No matter it's the residential build, maintenance, repair or any other nailing job, they will have something for you in the bag.
Here are some favourite picks of flooring nailers from porter cable:
PORTER-CABLE FCN200 1-1/2 to 2 Inch Flooring Cleat Nailer
18 GA 1-1/2 IN. NARROW CROWN STAPLER KIT
15 GA 2-1/2 IN. ANGLE FINISH NAILER KIT
#5. Senco Flooring Nailer
For about 60 years now, Senco tools had been around the industry of power fastening tools. And right now, they are recognized as one of the big names in the game. The tools they use to produce are majorly used in wood-to-wood construction, remodelling, various industrial applications, home and garage works and so on. The brand started its journey from the basement, and its early name was the Springtramp Eliminator Company.
But what they were consistent about was their business genre. From the very beginning, they used to be in the power tool fastening business, and they are still on the same page right now. After several relocating and shifts in the business, they received an International Code Council certification in 1976, and that's what brought up in the limelight. Today, they have some popular flooring nailers in the market.
To list a few:
Senco Shf200 3/4 Inch And 1/2 Inch Hardwood Flooring Cleat Nailer
Senco 8D0001N SHF200 Hardwood Flooring Cleat Nailer
SENCO Shf50 Pneumatic Hardwood Flooring Nailer
Senco Mallet-Actuated Flooring Nailer
In Conclusion
You still reading. Great! So, we've gone through every basic that you needed to know about the industry-leading flooring nailers and pneumatic nailer producers in the market. If you're about to buy one, you should stick to one of these best flooring nailer brands.
Find more details on our services and prices online.

Latest posts by Bethany Thomson
(see all)